We started Blethen Firearms in May 2010 and are a small family owned business. If you know of a firearm that you would like to own, call me and see if I can get the best price available. We use several suppliers and wholesalers in our business and can check prices in order to get you the firearm or ammunition that you can't live without.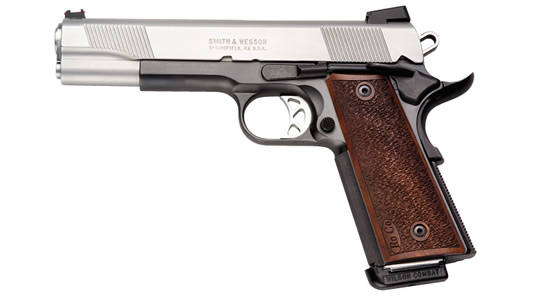 Smith & Wesson 1911

To provide the best customer service possible.
To provide the best price and value for the customer.
To provide an atmosphere that will get repeat business and referrals.
We are a FFL Dealer and can assist you in firearms transfers if you buy a gun online and need it shipped locally. Our fee is $25.00 for the paper work. Just let us know if we can be of assistance to you.